Comparing with the traditional production line, the PWM series is advantaged in the following aspects: 


Optimal configuration and layout, to ensure the convenience and efficiency of using the machine.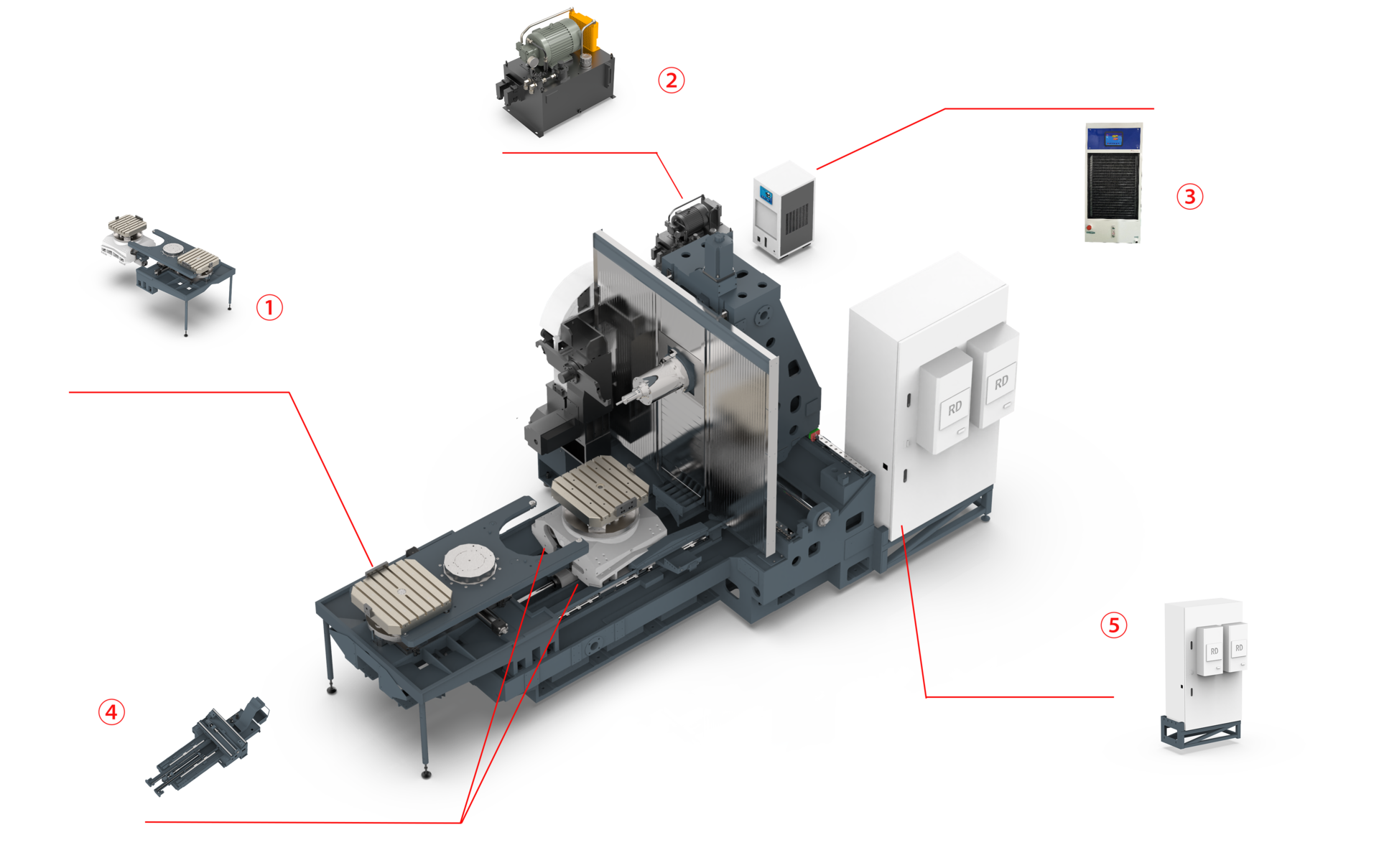 ①Exchangeable rotary table, exhcanging time is shorter
②Hydraulic station
③Oil cooler
* The Oil cooler and hydraulic station are arranged independently from the main machine for easy maintenance.
④The electrical cabinet is bolted to the bed via a bracket for easy lifting and transportation
⑤The chip convayer is located on both sides of the turntable, which is more convenient for chip removal.